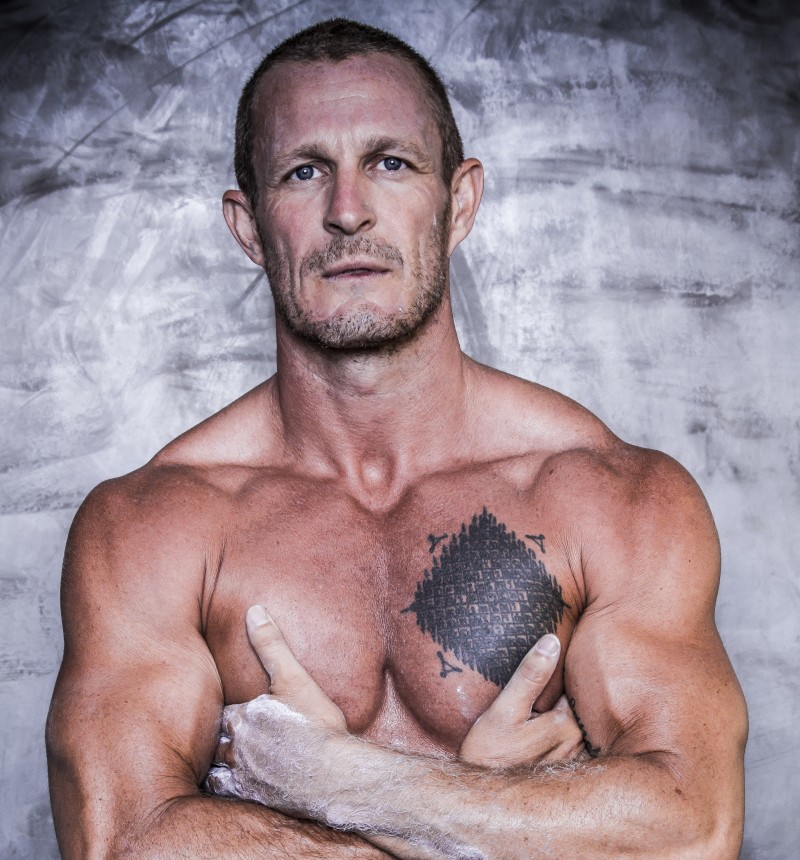 Billy Orr
Fitness Coach
Billy is Lamai Fitness's Head Coach and Owner, a professional trainer who has trained 10 years on Koh Samui helping with weight loss clients and strength building for professional athletes. Having worked on The Biggest Loser Asia and The Challenger Muay Thai Tv Show he has had to show results quick live on Tv sucessfully showing his training methods work.
He specializes in strength training that ensures proper technique and form. His clients vary in age and objectives – from helping teenagers achieve their goals to keeping adults get fit and maintain weight loss, so that they feel good and continue enjoying fitness after they leave his camp. He believes that a few hours a week at the gym not only improves your health and mental well-being, but the overall quality of your life.
Billy will teach you techniques where you can have a full body workout in and out the gym in 30 minutes feeling like a 2 hour body workout! After a few days of soreness the results will start to show and then the body shaping will take place… all our clients always return again and again to step up the challenge with Billy – an avid crossfitter, weightlifter, marathon runner and Ironman competitor !
Billy in 2015 done the Cha-Am Triathlon ! Malaysian 70.3 Ironman ! Great Wall Of China Marathon ! and Asia's Toughest Ironman in Langkawi ! in 2016 Cha Am ! Vietnam 70.3 ! Philippines 70.3 ! and Thailand 70.3 ! Working now on a new project giving everyone a chance to become a Ironman with his new 4 month workouts – 2017 has started out taking a team to Vietnam to compete Layman2ironman also getting 2nd place in his team relay ! Billy's focus is on Tri training at the gym
Caroline Amenille
Fitness Coach
Caroline rehabilitation qualifications makes her the perfect lady to have around , strengthening is the key for injuries and bad posture, not rest ! Years at the office desk will find your posture, back and shoulders mis-alinged with the correct training she can strengthen this (and maybe add a inch to your height again) … Amazing sessions and great fun with Caroline she will open this new world to you.
Caroline take's the morning cardio and the afternoon classes, she is always around and you can catch her training for events she will complete in 2017 – recently achieving a great 3rd place women's placing in Great Wall Of China Race !
Kak
Therapist
within the hour will have cracked your back, made you cry, made you laugh and then finally made you feel free again !
Our on site magic man Kak has cured many of our clients muscle and trapped nerve pains that have crept upon them over the years from work seating positions and bad posture. Over 20 years experience in Thai massage, Kak has earned one of the best reputations throughout Thailand … Kak is available any time and within the hour will have cracked your back, made you cry, made you laugh and then finally made you feel free again !
Simon Agoston
Tri-Coach
Professional Olympian Triathlete Simon Agoston is a great new coach on Samui and has joined us here at Lamai Fitness to share his Trialthlon and Nutritional experience.
As a Professional Olympian Triathlete, Simon has a deep understanding of the role that nutrition plays in helping the body preform at its best.  His goal is to help people to understand and try natural foods that will fuel decades of healthy, energetic living. During the program Simon will lead group sessions that educate guests on how to reshape their life with a simple, easy to prepare balanced lifestyle that they can maintain after they leave Lamai.
Hanarong
Muaythai Coach "Train Hard Fight Easy"
Samui Local Nong has over twenty years experience in thai boxing training beginners and professionals, also being one of Thailands top fighters before ! Nong will teach you in his classes the breakdown of technique and balance whilst slowly getting your strength and fitness to manage a two hour class … We can arrange your visit to the Muaythai Camp and you can schedule privates and pay with them direct – no hidden costs.